The OPTIMESS MSR laser sensor works according to the triangulation principle. Due to its high robustness, the sensor is especially suitable for use on rail vehicles, e.g. for corrugation and waviness measurement as well as roughness measurement. Applications in the industrial sector in demanding environments are also part of the field of application. This sensor is characterised by a high degree of independence of the measuring accuracy on different surfaces and from ambient light. The processor integrated in the sensor processes the optical distance information and outputs it as an analogue value or via the CAN bus.
High measurement rate up to 100 kHz
High precision
Very high robustness, IP 67
Insensitive to sunlight
Analogue output or CAN bus
Connection
The OPTIMESS MSR is connected via a robust Fischer® connector which complies with the IP67 standard even when unplugged. The power supply and the inputs and outputs, either analogue or digital, are connected to the sensor via this. Analogue voltage and current outputs or CAN bus are available as standard. Other interfaces are also possible on request.
Measurement range [mm]
Standoff [mm]
Resolution [mm] *
Repeatability
Linearity
Max. measurement rate
Dimensions
Weight
Measurement range [mm]
Standoff [mm]
Resolution [mm] *
Repeatability
Linearity
Max. measurement rate
Dimensions
Weight
Measurement range [mm]
Standoff [mm]
Resolution [mm] *
Repeatability
Linearity
Max. measurement rate
Dimensions
Weight
* Measurement rate 10 kHz
Measurement range [mm]
Typ OMS 8006
Typ OMS 8009
Typ OMS 8013
Standoff [mm]
Typ OMS 8006
Typ OMS 8009
Typ OMS 8013
Resolution [mm] *
Typ OMS 8006
Typ OMS 8009
Typ OMS 8013
Repeatability
Typ OMS 8006
Typ OMS 8009
Typ OMS 8013
Linearity
Typ OMS 8006
Typ OMS 8009
Typ OMS 8013
Max. measurement rate
Typ OMS 8006
Typ OMS 8009
Typ OMS 8013
Dimensions
Typ OMS 8006
Typ OMS 8009
Typ OMS 8013
Weight
Typ OMS 8006
Typ OMS 8009
Typ OMS 8013
* Measurement rate 10 kHz
Environmental conditions
IP67 (also when unplugged)
Environmental conditions
over 100,000 lux (sunlight)
Environmental conditions
-20°C to 60°C (optionally extendable up to -40°C)
Laser
405nm – 680nm, depending on application
GENERAL TECHNICAL DATA
OPTIMESS 1D
Protection type
IP67 (also when unplugged)
Ambient light
over 100,000 lux (sunlight)
Temperature range
-20°C to 60°C (optionally extendable up to -40°C)
Wavelength
405nm – 680nm, depending on application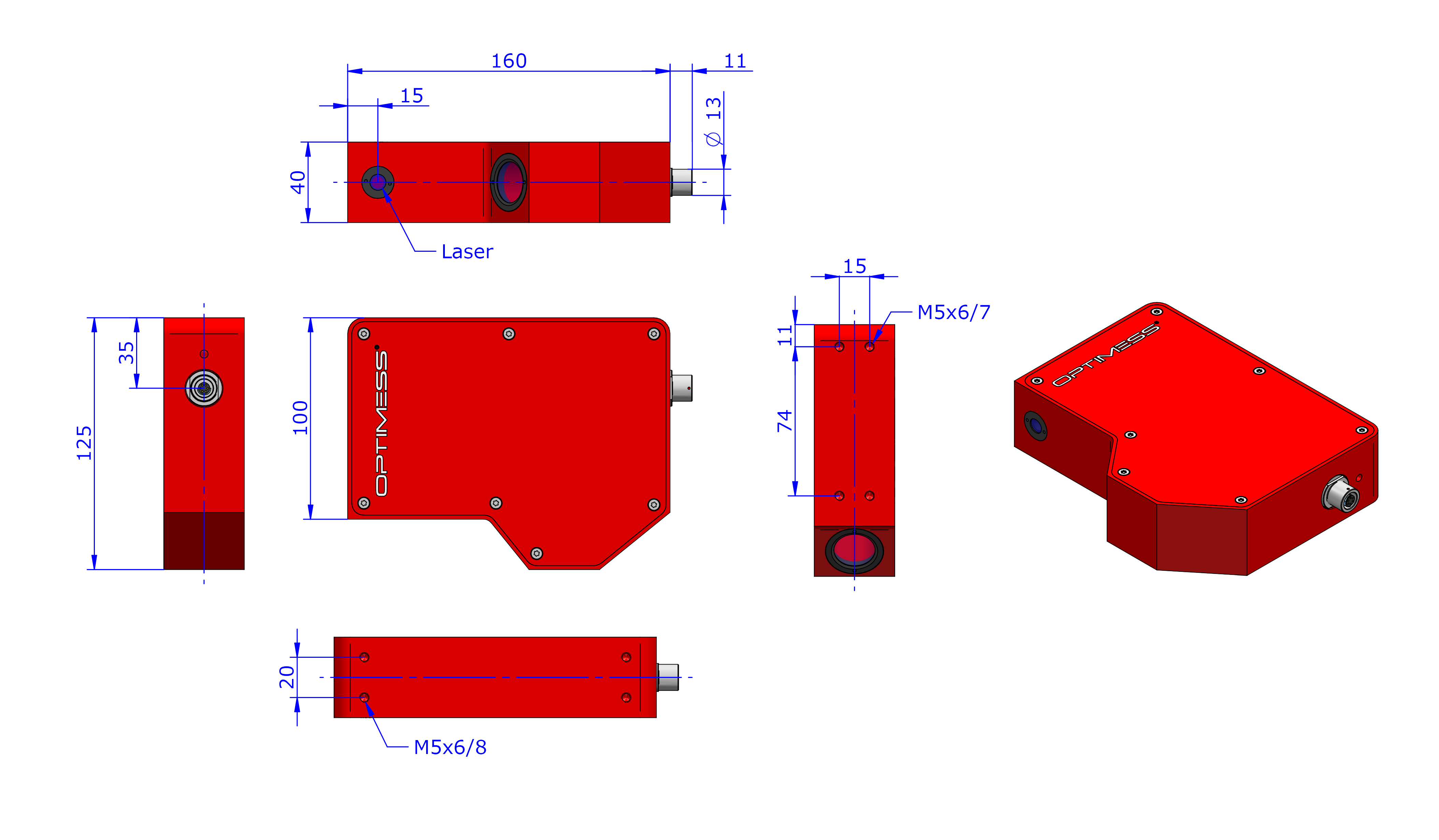 «For use on rail vehicles or in the industrial sector, the OPTIMESS MSR impresses with its high precision»
Switzerland
Stegackerstrasse 14
CH-8409 Winterthur
Tel +41 52 577 50 77
Fax +41 52 235 15 59
China
A 5008, Yandong Mansion
No.2 Wanhong Xijie
Chaoyang District
Beijing 100015
P.R. China
Tel +86-10-64343566
Tel 400-068-2068 (China only)
France
Bureau de liaison France
11, rue du Mittlerweg
68025 Colmar
Mob +33 (0)6 63 88 77 55
Tel +33 (0)3 89 20 63 34