Laser Triangulation Sensor
OPTIMESS 1D optoelectronic laser sensors cater for contact-free distance measurement. Thanks to the very large palette of measuring ranges, from 4 millimetres to 2 metres, temperature ranges of -40 to 70°C, and the robust design, the sensors – which work on the triangulation principle – are extremely versatile.
OPTIMESS 1D – reliable measurement
Whether for measurement of vibration or thickness, the measurement of parts, or inspection of surfaces, OPTIMESS sensors are the first choice when it comes to reliable measurement. Even reflective surfaces (such as glowing, molten metal) or direct sunlight have no impact on the measurements.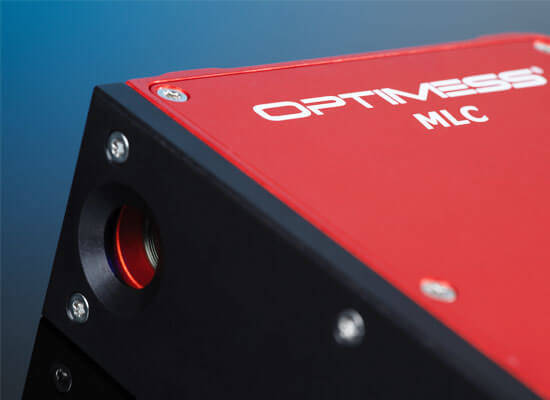 Messraten von 1 bis 100 kHz oder nach Kundenwunsch
Die typischen Messraten des Sensors reichen von 1 bis 100 kHz. Spezielle Wünsche bezüglich Messbereich oder Gehäuse sind auf Anfrage möglich.
«OPTIMESS 1D – The robust design, the sensors – which work on the triangulation principle – are extremely versatile.»
Switzerland
Stegackerstrasse 14
CH-8409 Winterthur
Tel +41 52 577 50 77
Fax +41 52 235 15 59
China
A 5008, Yandong Mansion
No.2 Wanhong Xijie
Chaoyang District
Beijing 100015
P.R. China
Tel +86-10-64343566
Tel 400-068-2068 (China only)
France
Bureau de liaison France
11, rue du Mittlerweg
68025 Colmar
Mob +33 (0)6 63 88 77 55
Tel +33 (0)3 89 20 63 34