Customized Swiss Precision Measurement
As a competent partner, ELAG Elektronik AG offers high-precision, non-contact laser measurement technology worldwide for the railway, automotive, road measurement and industrial sectors.
ELAG has been developing and supplying OPTIMESS laser sensors and measuring systems since 1983, setting the highest quality standards. From the individual sensor to the individual complete solution – our sensor specialists are happy to help you with any challenge. Select from the following application areas, the area for which we may present our solutions to you.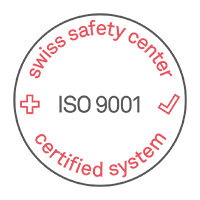 DISTANCE MEASUREMENT SWISS MADE
«As an expert partner, ELAG provides high-precision, contact-free laser measurement technology for the rail industry, the automobile industry, infrastructure and for industry.»
Switzerland
Stegackerstrasse 14
CH-8409 Winterthur
Tel +41 52 577 50 77
Fax +41 52 235 15 59
China
A 5008, Yandong Mansion
No.2 Wanhong Xijie
Chaoyang District
Beijing 100015
P.R. China
Tel +86-10-64343566
Tel 400-068-2068 (China only)
France
Bureau de liaison France
11, rue du Mittlerweg
68025 Colmar
Mob +33 (0)6 63 88 77 55
Tel +33 (0)3 89 20 63 34